Hi, my name is Mindaugas and I want to bring quality products back into every man's wardrobe.
Stitch Leather Goods was started in 2015 while I was living and working as a web engineer in Copenhagen, Denmark. I wasn't satisfied with the wallet I had and decided to make one myself. I spent countless hours that turned into weeks and then months learning the art of leather-craft and designing my first wallet. Thus Butterfly Burrito was born and the rest is history.
In 2016 I quit my job and focused on building Stitch Leather Goods into a worldwide recognised brand. I moved back to my hometown, Klaipėda, Lithuania, rented a small studio, and began expanding my product line and working towards making my dream come true.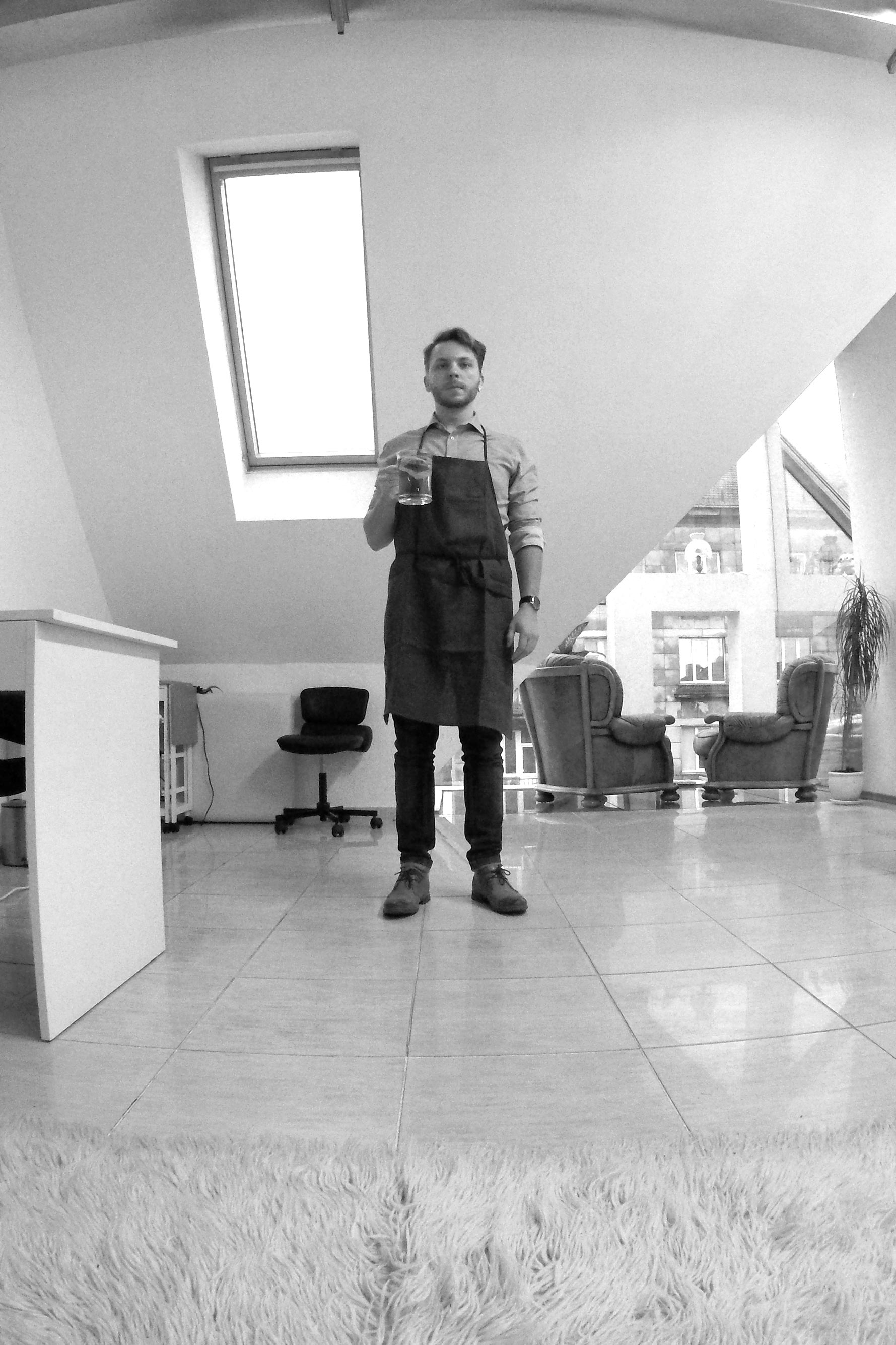 Mindaugas with his favourite mug
Stitch Leather Goods studio, Klaipėda, 2016
Every product is designed by and for me, and is thoroughly used and tested before being added to the shop. Every single detail is hand crafted using quality materials and tools. There is almost no machinery involved. Everything is cut, stitched and finished by hand. No shortcuts are made and I take great pride in my craftsmanship, which is reflected in the quality of my products. Quality is my number 1 priority and no compromises are made – all products are built to last.
This is the story of Stitch Leather Goods, and hopefully, it can become a small part of an even more important story – your story. Give our products a go and tell us where you took them and how you used them. We'd love to hear!
Mindaugas
Stitch Leather Goods